Do you ever wonder what you'll do with all that left-over turkey following the holidays?
(If you're like me, feeding it to the doggies isn't necessarily an option!)
If you're too stuffed to even think about forking another bite of fowl into your mouth, pop that left-over turkey into the freezer until you're ready to enjoy it again!
If you're not quite ready to go on a turkey-fast, here's a delicious and healthy way to enjoy those bags of cooked turkey that survive Thanksgiving or Christmas dinner: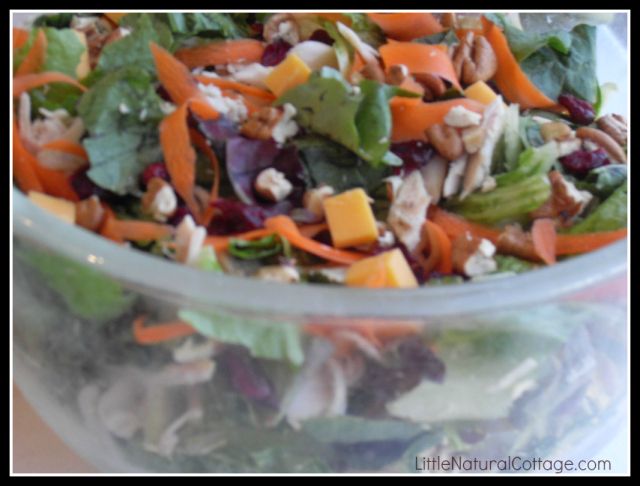 Follow me over to Raising Homemakers, where I'm honored today to share my recipe for
After Christmas Salad! 
—————–
Share this post!