I wasn't really expecting it.  My child's struggle with reading, that is.
Her older sister took to reading like a duckling to water; it seemed natural, with no painful effort required.
Reading just happened.
 I assumed it was because we had great curriculum, a great homeschooling routine, or (I'm just being honest) maybe I was just a great teacher.

Our younger daughter progressed well through Kindergarten, but by first grade I knew we were in for some struggles.  I tried to stay focused and consistent, but we virtually made zero progress for an entire year .
It was apparent that my curriculum and methods needed a major tweak.
I began reading everything I could find about Charlotte Mason and her methods of education, and discovered Karen Andreola's,  A Charlotte Mason Companion.  Her chapter on reading and phonics inspired me to switch from focusing on "sounding out" words to working with sight words.
The change was a good one, and my daughter seemed to be in her own element with sight words.  However, we soon hit another bump: she could easily memorize the words on flashcards, but identifying them in a book or sentence was another story!
While researching and writing Homeschooling Day by Day, I discovered another missing piece of my puzzle: my daughter is an auditory learner (quite different from both my oldest daughter and myself; we are both highly visual learners).  This piece of information helped me understand why most of my "methods" for teaching worked beautifully for our oldest daughter, but were getting nowhere with my struggling reader.
This summer, my friend Richele (Under the Golden Apple Tree and Moms of Dyslexics) referred me to a program called Reading Horizons, an interactive software for struggling readers or dyslexic children.  I started my daughter on the software in August and we began to see good results.
Right away, I noticed two things about Readings Horizons:
1. It is effective for a child with any learning style.  
My auditory/tactile daughter absolutely loves the computer program.  It "talks" to her, so she is hearing the words and instructions.  She is also doing something with her hands: selecting answers, playing games, etc.  Reading Horizons would also be highly effective for a visual learner, since the program is colorful, interactive, and fun.
2. My daughter began sounding out words.  
Within a few weeks, my I-Can't-Do-It girl began pushing herself to sound out words.  That was a victorious day!
A few words of encouragement for mamas with children who struggle to read:
Lower your expectations.  Maybe your child is behind.  Maybe he or she isn't reading on level, or reading as well as a sibling or friend.  That's okay.  
Be an encourager.  Don't say negative things to your child or about your child.  Don't make a big deal about the fact that he or she isn't reading well.
Discover your child's learning style.  This can be key to unlocking doors of understanding for both you and your child.  I have a chapter on learning styles in Homeschooling Day by Day, or you can read more about it online .
Determine if you're dealing with learning disabilities.  I don't recommend plastering a label on your child's head just because she confuses her "b's" and "d's", but if reading and other learning issues become ISSUES, consider the possibility that your child may be dealing with something more.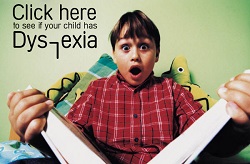 There are dozens (if not hundreds) of blogs, websites, and programs devoted to nurturing special needs children on all levels.  A few of my favorites include Moms of Dyslexics, A Mama's Story, and  Reading Horizons.
Two of my friends, Richele and Sara Elizabeth, talk about homeschooling their special needs kids (Richele's dyslexic daughter and Sara Elizabeth's autistic sons) in Homeschooling Day by Day, so check out the ebook if you need encouragement in this area.
Be patient.  This is the hardest part for me!  I'm a goal-driven over-achiever.  Learning to teach a timid little girl with a complex about school work is a bigger challenge than mastering geometry!  (Okay, maybe not. I really stink at math.)
I'll be honest: most days are a struggle.  I really, really want my daughter to learn to read.  For her sake and mine!
I want to scratch this achievement off my to do list so we can move on to greater things.  But for now, we're inching forward.  Reading Horizons is our phonics curriculum, and, at this point, it is the focal point of my daughter's education.
She is learning skills and confidence.  And the Lord is teaching me that it's okay to go slowly.  To be "way behind".  To ignore the blunders, and smile hope and courage into my child's eyes.
I received Reading Horizons in exchange for participation in the Homeschool Review Panel.  No other compensation was given and reviews and opinions stated on this blog are my own. 
---
Do you have a child who struggles to read?  How do you handle it?
Would you like to comment via your FB profile?