Today I'm wrapping up our 7 Days of Homeschooling with a guest post from our newest monthly contributer- Bambi, a homeschooling mother of seven (soon to be eight).  Bambi is about to launch a week of homeschooling encouragement over at her blog, In the Nursery of the Nation.  You

don't

want to miss it!
A mom could get dizzy perusing all the home school curriculum available, deciphering educational philosophies and making learning goals for each child.
We think no home school is complete without frequent and interesting field trips that are most certainly the key to our child's academic success.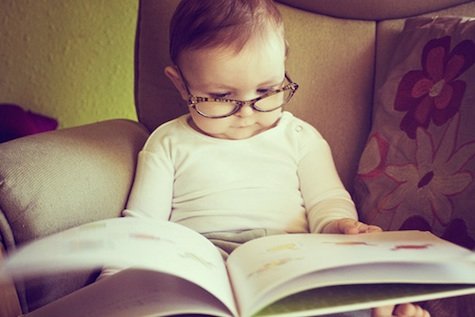 And whatever we do, we musn't forget to pinpoint each child's learning style: visual, auditory, a mixture? Give them lots of social outlets, music lessons and be sure to begin a foreign language by 1st grade or they will get behind.
Classical, Charlotte Mason, Unit Study Approach, Unschooling…oh where does a mom begin?
Begin with a Firm Foundation


I have never considered throwing in the towel when it comes to teaching my children at home. How can that be after reflecting on the above paragraph? Isn't this a highly technical and complicated undertaking? No it itsn't (although we try our best to make it that way sometimes).
Isn't it very time consuming and wearying? Yes, sometimes it is. But here is why giving up has never been an option:
 Education is not neutral (Matthew 12:30).
Once the Lord brought my husband and me to the realization that parents are the ones called by God to disciple their children, and that education was a natural outflowing of discipleship, I was relieved of academic stress!
 Suddenly it didn't matter how many laps around the kitchen school- table I was making each day, that dinner was going to be late again or that my daughter just wasn't reading at the level I wanted her to be at. I knew without a doubt that God had called me to disciple my children.
And If God called me to this task, He would provide everything I needed to accomplish it, whether that be the curriculum, the finances, the time, or the emotional stamina to educate my children.
Provisions for Mom ~Curriculum The Lord hasn't always provided that expensive curriculum that I'd like to have because I just knew that it's exactly what my son needed. On the contrary, there have been times that the Lord provided a library card only, as our homeschool curriculum. He then gave me wisdom to know the best and most efficient way to utilize that library card.
~Getting it All Done
When I feel like I am crumbling under the stress, He provides encouragement through the truths in His Word, another homeschool mom, or progress in the child that is causing me anxiety.
~Financially
He provides the finances needed for me to stay home and teach our children. When we first began homeschooling 12 years ago, it was a huge leap of faith for me to cut back to working two days per week instead of five. We were dependent on my income at that time. But God provided for our needs even though it meant sharing a vehicle and trimming all fat from our lifestyle. (Beans, anyone?)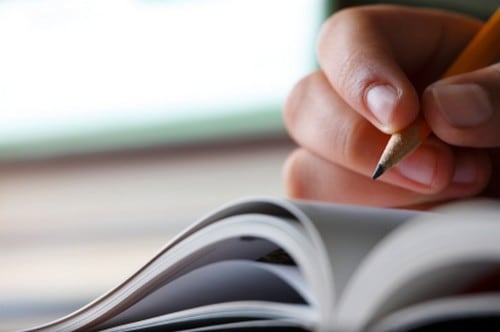 Provisions for the Children
The Lord is our children's provider as well. He is going to provide what they need academically, when they need it in order to accomplish His unique plan for their life. His plan for their lives cannot be thwarted because I didn't have the time or money to teach them a foreign language, or anything else I was certain they needed to serve Him as adults!
If we can trust God that He is the Provider of all good things, that He loves our children even more than we do, we can rest in the knowledge that we, his parents, are sufficient for the task He has called us to. We are not inadequate for this job because the Lord provides what they need through us. He will honor our obedience to Him, as we put discipleship and relationships before education. Our stress and doubts come when we try to imitate the academic schedule of the government school, are deceived into thinking that this is a job for trained professionals, or perhaps compare our homeschool with it's unique strengths and weaknesses, to someone else's. But we must resist that!
Custom-Made Education

If you can grasp the truth that God has handpicked you for your child, that He has equipped you for your child's unique 
needs, that He doesn't make mistakes in which family He places a child (be it birth, adoption or step-families), it can revolutionize your homeschool. It settles any doubts on whether or not you are good enough, smart enough, patient enough, have enough money for the best curriculum or anything else that causes us to doubt. It provides hope amidst conflict and the hard days (that stretch into hard months), and gives confidence that you are a tool used by the Lord to accomplish His grand purpose for your child's life.
Trust the Lord to provide for you and your children in all ways. He has gifted them with you.
—————————————————–

Bambi Moore is a simultaneous Saint and sinner, undeserving of God's mercy. She's been a helpmeet to her middle-school crush for 17 years now, and together with the Lord's help, they are raising seven arrows (#8 due in March!) for Jesus. As a family, they spend their days raising dairy goats, changing diapers for the glory of God, and reading lots of good books! Bambi writes about marriage, motherhood and family discipleship on her blog, In the Nursery of the Nation.
This  post is linked at Deep Roots at Home, Raising Mighty Arrows, Raising Homemakers, Women Living Well. 
Have something to say?
Kristy Howard is a pastor's wife, second-generation homeschooling mom of five, and a passionate believer in friendship, coffee, and quiet time! Kristy writes about motherhood, ministry and life at KristysCottage.com.