I'm honored to have Sara Elizabeth of A Mama's Story guest posting at Little Natural Cottage today!  Sara Elizabeth has graciously agreed to share about a topic very dear to my heart and hers: mothering an autistic child… 
———————-
Over the years, I've written about raising a child who is on the autism spectrum.
For the majority of those years, my oldest son didn't know he was "behind" his typically developing peers. After being in therapy since he was 18 months old, it was a usual part of his routine.
Even though he's tested out of therapies, he still struggles with a few things—his voice is sometimes monotone, or it may take him several more seconds than usual to recall words, and letters are jumbled on a page. His writing, though beautiful at times, is at other times illegible.
But as my husband and I traveled to a recent convention, we discussed his progress this school year and realized we now have an even bigger issue to deal with—discouragement.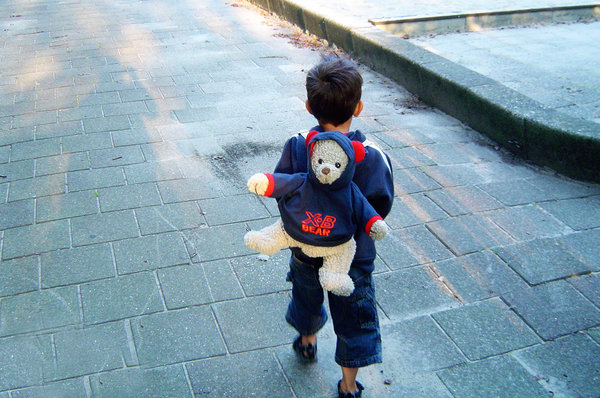 It was my hope that in homeschooling I could shelter him. I would keep him in an environment in which he wouldn't feel inferior to others.  Provide him with an accommodating, loving atmosphere, where he would have a tailored, custom curriculum.  Allow him to succeed academically, and hone in on his own specific talents and gifts.
But I think I took the early years of his not being aware for granted. Because now, he realizes that he's different. He realizes that his voice is sometimes too loud or sometimes his inflection sounds rude (although I assure you, he has no intention of this). As he watches his older sister do an assignment sheet that he cannot figure out, he's realizing he has difficulty reading and writing.
I've found him hiding under the table when it comes time to practice reading. I've watched him fight tears as he stares at a worksheet that is supposed to be a fun activity. Another note: this boy does not cry unless he is broken. While we love unit studies and will continue using them, it wasn't until the end of the year that I realized I'd somehow created the very environment I was trying to avoid. Even though children in his grade (2nd), are not expected to do the same level of work for the children in the older grades (4th-8th), they are given the option of doing the same note booking page or work sheet, and the same dictation and copy work. For some children (such as my 3rd child), not being able to work at the same level as an older sibling wouldn't be a big deal.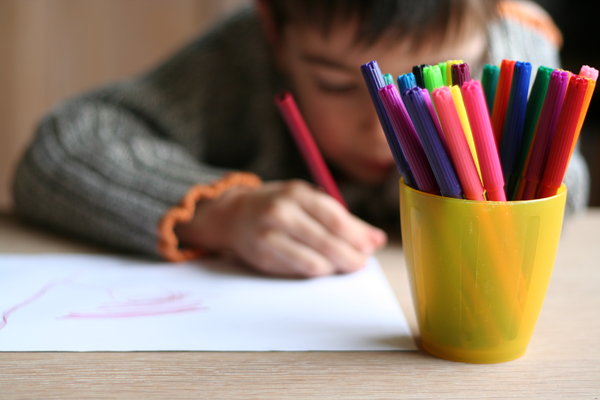 I've even heard other Mamas encourage me by reminding me not to worry because he will get the material again when he cycles back through as a 7th grader. I relayed this to him, telling him he was doing a great job, to do his best, and that this year he was simply getting in some practice. But what if he becomes so discouraged that he "checks-out" well before 7th grade? I've heard many adults explain how they had difficulty in their elementary years and that watching their peers move forward while they continued to struggle killed their confidence so that they began to assume that they weren't cut out for school and couldn't do any better. The end result was that they quit trying. Even though I was still tailoring his curriculum, I'd somehow created the same situation, in which everyone was using the same program, and he had to watch the "others" move ahead while he struggled.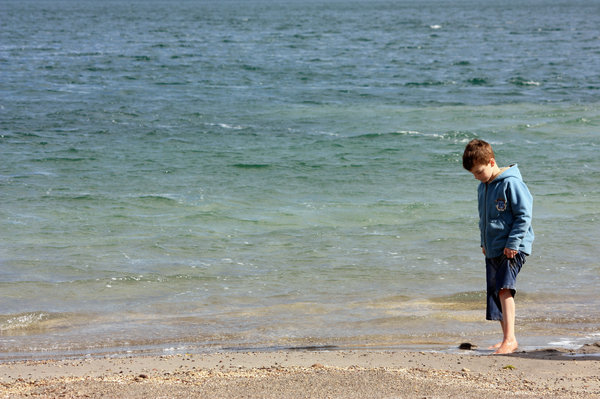 When I hear my husband speak of accomplishment—he gets incredibly depressed and discouraged when he doesn't accomplish a task or "explore and conquer" new worlds with the help of his software and laptop- I began to wonder if this is another reason why it hits my son so hard. I think there is something instilled in these young men, they need to be able to show that they can master their domain, even if it's simply battling written letters on a page.
So, next year we are continuing our unit studies, because we do enjoy learning as a family, but Jared will have his very own Science and more developmentally appropriate activities for history, copy work and dictation. We will no longer "set the timer" for everyone, telling him, "Just do your best," but will set aside his own time to work on a project.
I often ask him, "Do you have any idea how intelligent you are?" Because he is! The way his mind works blows me away sometimes.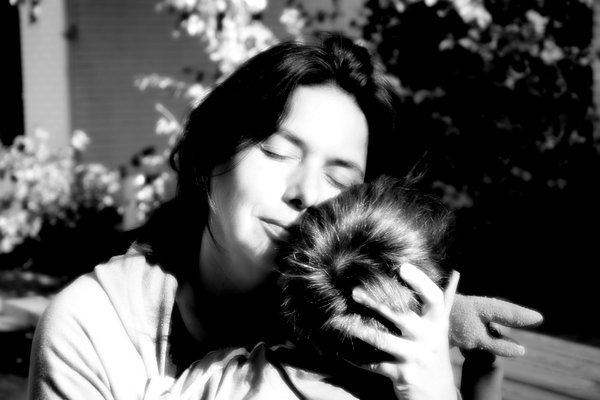 It breaks my heart to hear him say, "No. I am?" Yes, he learns differently and I know that providing him with a customized learning environment may sound as though I'm creating an unrealistic bubble.
But it's no longer about sheltering him because he is on the autism spectrum, but rather building his confidence, so that he understands his potential–that God has created him for a purpose but that the Enemy will continue looking for ways to keep him from realizing it.
——————————–
Sara Elizabeth and her husband, Andrew, have been married thirteen years and are blessed with five children (so far!). She enjoys writing about her family as they discover the joys of  homeschooling, natural living, and strengthening their home through  Biblical principles. Visit her blog, A Mama's Story, to read how her family strives to realize a unified family vision by "creating culture and breaking tradition." Join discussions regarding the blog's topics by liking her page on Facebook.
Have something to say?
Kristy Howard is a pastor's wife, second-generation homeschooling mom of five, and a passionate believer in friendship, coffee, and quiet time! Kristy writes about motherhood, ministry and life at KristysCottage.com.