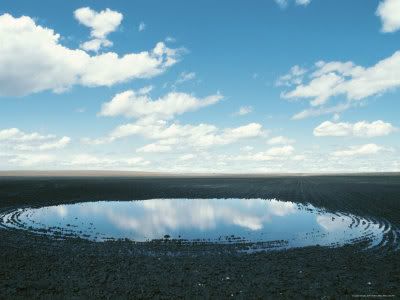 I had a lot planned for this blog last week.
But sometimes Life happens and blogging doesn't.
Before I jump back into my original plans of a few Q and A's this week, I want to take a little time out and praise the Lord for an answered prayer.
I've shared a little here and there that I've battled some health issues the past six months. Some issues are pregnancy-related, others aren't.
In mid-January, I had the usual prenatal blood tests run. Much to my surprise, and the surprise of my midwife, the tests came back very abnormal. Both my red blood cells and white blood cells showed signs of possible health issues.
I had another set of tests done in February. Those results came back abnormal as well. My red blood cells appeared to be normalizing, but my white blood count cell had dropped from 3 to 1 in a month's time.
My midwife was concerned about the possibilities of abnormal bone marrow or an autoimmune disease; she referred me to a doctor for further testing.
I called to set an appointment with Dr. Neel last Thursday morning and ended up sitting in his office Thursday afternoon at 2:15.
Dr. Neel ran some comprehensive blood tests and said the lab results should be in the following day, Friday.
I can't even explain what was going through my head at that time.
In all my twenty-nine years I have never, ever worried about my health.
I have been blessed with exceptionally good health to the point that I more or less took it for granted. I eat as healthy as possible, take supplements as needed, stay active, use only natural cleaners and personal products… doesn't that sort of guarantee good health?
I used to think so.
The battles I've faced with fear and anxiety have had little to nothing to do with myself. I've had nightmares about losing my children or husband, yes, but never about something happening to me.
Suddenly I found myself face-to-face with a possibly bad prognosis.
The first thought that popped into my mind was, I've been praying for deliverance from this plague of fear… is THIS your answer, Lord? More fear?
The quiet whisper that finally stilled my heart:
Your very existence is all about glorifying Me. I can receive glory from your life in the bad times just as well as the good times.
I found myself surrounded by the prayers and encouragement of many friends and family members. Those prayers brought peace.
Late Friday morning, I called Doctor Neel's office to inquire about the lab results. A few minutes later he returned my call.
"Kristy, your lab results are back and they're showing that everything is normal."
"Normal?"
"Yes, everything looks completely normal."
"What is my white blood cell count?"
"Your white blood cell count is showing 10.1."
I nearly burst into tears.
He talked a little more about the other normal readings from the test, how I didn't need to do anything since all seemed to be well, and how he wasn't sure why the count was reading so high when it had previously been low and falling lower.
I knew why and all I could say was praise the Lord, praise the Lord.
Dr. Neel did recommend that I have another blood test run in eight weeks to make sure all my levels are staying in the normal/healthy range.
The "normal" range for white blood cells, by the way, is between 4 and 11. In a week's time my count went from severely low (1.7) to the high end of the healthy range (10.1).
How can I not praise the Lord for reaching into this mortal body of mine and making things right?
Saturday afternoon- the day after I received the good report from the doc- I was editing our Church bulletin for Sunday morning, when I came across the following quote from C.H. Spurgeon. In light of the events of the past few months, it spoke volumes to me:
Your main and principal motive as a Christian should always be to live for Christ.
To live for glory? Yes, but for his glory.

To live for comfort? Yes, but be all your consolation in him.
To live for pleasure? Yes, but when you are merry, sing psalms, and make melody in your hearts to the Lord.
To live for wealth? Yes, but to be rich in faith. You may lay up treasure, but lay it up in heaven.
————————————————————————————————-
I was gazing out our kitchen window this afternoon, enjoying a quiet afternoon. An early Spring thunderstorm had just passed through and the world was awash in sunshine… and mud.
I noticed in a huge, ugly mud puddle a mirror reflection of the brilliant blue sky above. I studied it a moment, in wonder that such a beautiful, sparkling image could sit there in the midst of a pitiful-looking lake of mud.
It had nothing to do with the mud, of course; it was as ugly as can be. But the image it reflected, now that was eye-catching.
Isn't that just like Life, I thought. Sometimes it's ugly and pitiful. Sometimes its scary and exhausting. But even a puddle of mud can reflect the glory of God.
I am beginning this week with a new appreciate for the awesomeness of His glory– and a deep humility that He has chosen me to reflect it.
Truly in whatever way He sees fit.
Would you like to comment via your FB profile?