Sometimes I feel like I just get off track.  Way off track.
Life is busy, and it's all too easy in the hustle of my to-do-lists-strewn-days and sleep-deprived-nights to let my focus become fuzzy.
I didn't have this post planned for today, but just in case you're in need of some emotional clarity, too, I decided to pop in and share a few things.
First of all, two wonderful books I'm reading right now:
The Power of a Praying Wife, by Stormie Omartian
Choosing Gratitude: Your Journey to Joy, by Nancy Leigh DeMoss
I woke up this morning and discovered 38 Best Bits of Marriage Advice A Woman Could Get, by Christy Fitzwater, in my Pinterest feed (thank you for sharing, Jami!). 
This blog post is quite possibly the best article I've ever read on marriage.  I plan to read and re-read this one until it "sticks"!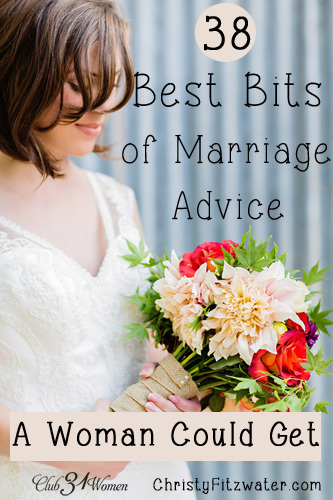 Before I leave my computer and start another busy day, one more thing-
Yesterday afternoon, I stumbled upon the 30-Day Husband Encouragement Challenge from Revive Our Hearts and Nancy Leigh DeMoss.  I'm always looking for practical ways to cultivate less criticism and more encouragement in my daily role as a wife, so I decided a 30-day challenge fit the bill.
If this sounds like something you'd like to do too, sign up for the challenge and you'll receive a daily "challenge" email in your inbox for thirty days.  
I'm sharing this with my friends and the ladies in my church, since I have a feeling I'm not the only wife who needs it!
Have you read anything helpful or encouraging for wives lately?  
What are you doing today to focus on your marriage and your role as a wife?
Share this post!